Take a Tour of Our historic campus
Our campus is unlike any other Central Florida private school.
Imagine your young scholar studying beneath a shady live oak tree or students gathering together around a picnic table to collaborate on an upcoming project. Inside our classrooms, you'll find bright and welcoming spaces, filled with natural light and friendly teachers.
+ Smart classrooms equipped with WiFi, projectors, TV displays, and more!
+ Comfortable outdoor study spaces with adirondack chairs, picnic tables, and hammock swings
+ Open-air hallways ensure students get plenty of fresh air throughout the day
+ One shared campus allows elementary, middle, and high school students to regularly interact while encouraging community among our student body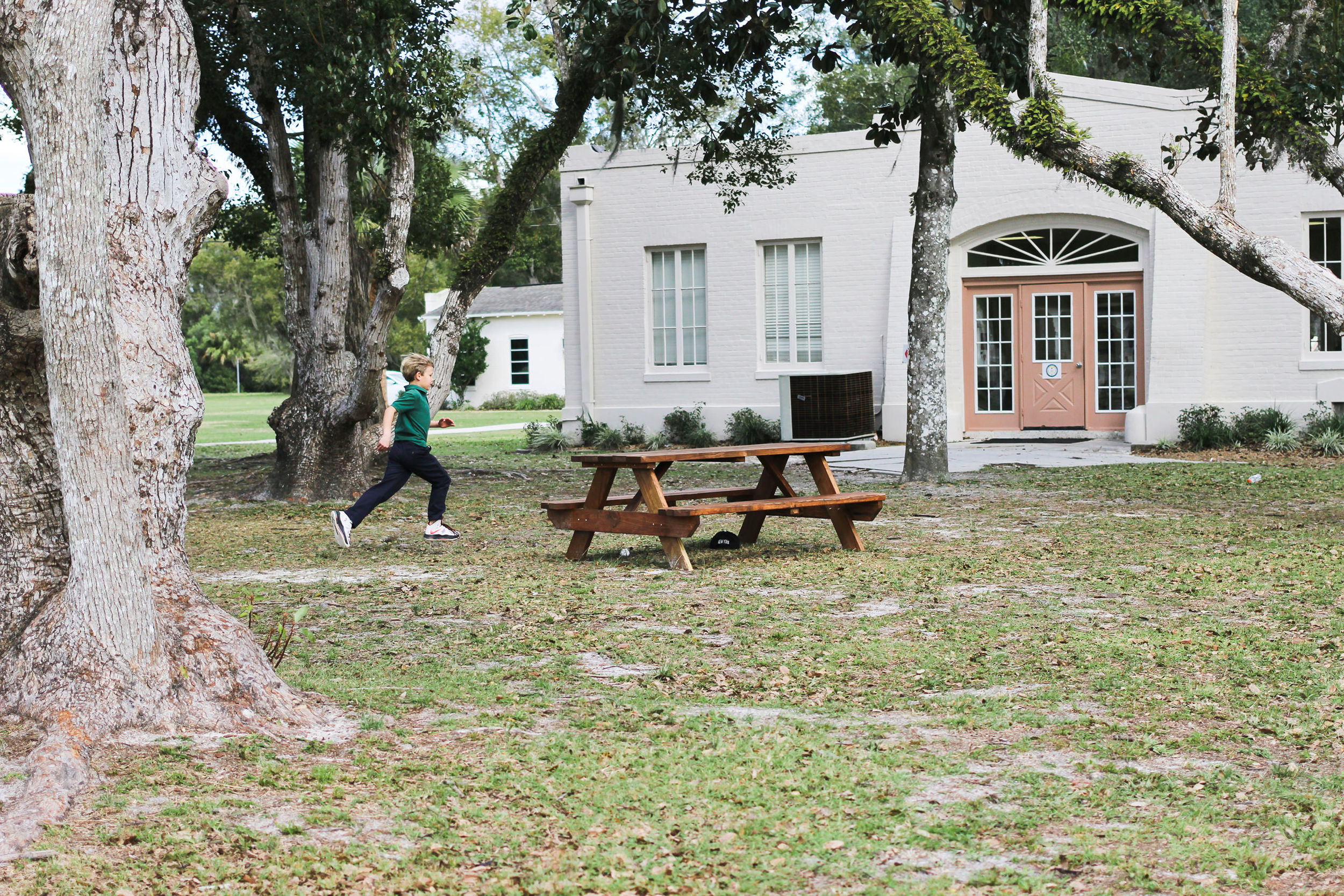 There's much more to see!
Please come visit us in person!
Our admissions director and staff would love to meet you and your family.